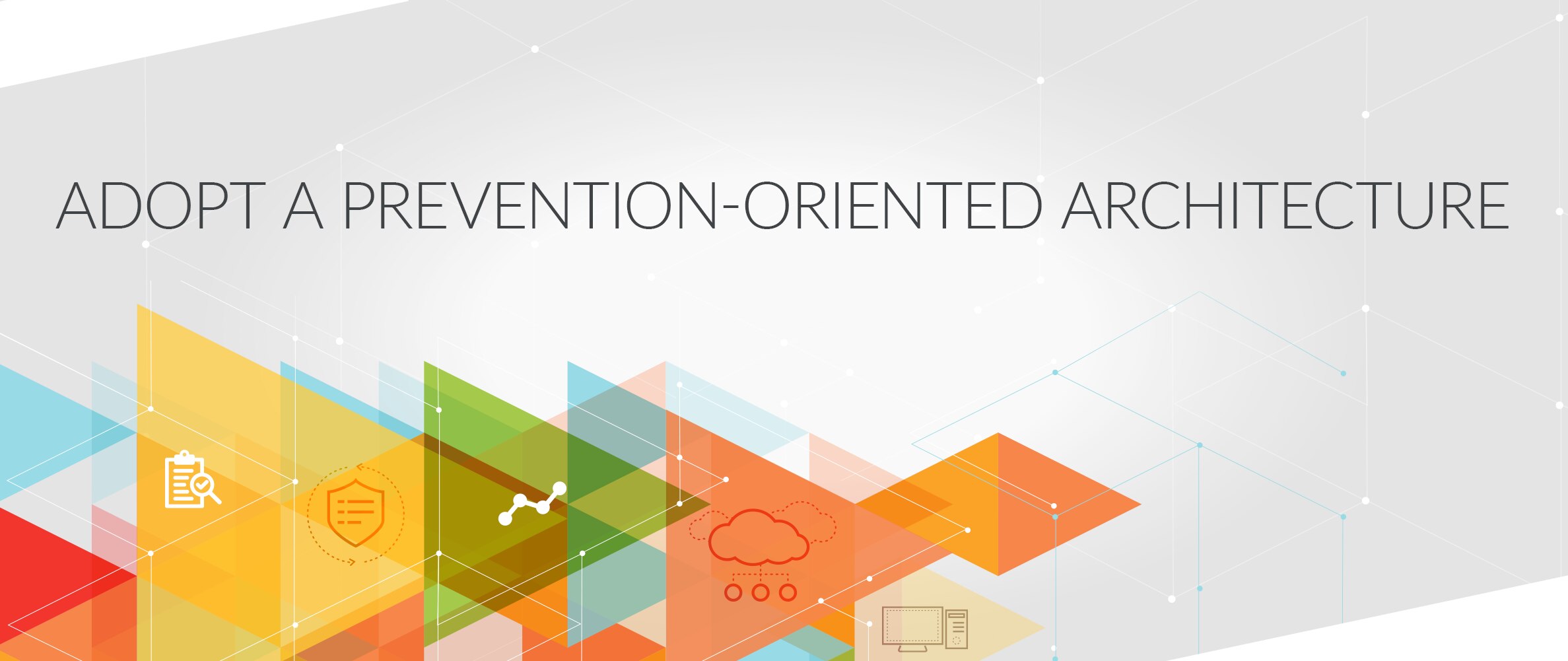 Our Breakthrough Prevention Approach
We understand you need to protect your organization with reliable prevention capabilities – and we'd like to help your IT and security teams leverage these capabilities in your architecture.
With our breakthrough prevention approach, we segment your architecture into three core areas:
Enterprise, Mobility and SaaS
Data Center, Cloud and SaaS
By aligning each area of your architecture with the cyberattack lifecycle, we show you how to increase your organization's protection with our superior prevention and control. By adopting our unique approach, you're effectively implementing a Zero Trust model for your organization.
We call our approach the Prevention Architecture Methodology. It's critical to your organization's security strategy and will help you achieve:
Cohesion between your IT and security teams
Improved operational efficiency
Better prevention automation
Measurable outcomes
Reduced business risk
The process isn't a shortcut to better security. Rather, it's a holistic plan to build a prevention-oriented architecture for your organization's long-term success.
Prevention Posture Assessment
For a PPA, we'll conduct a complimentary consultative assessment of your organization's prevention capabilities, across all areas of your architecture, through a guided discussion.
With the results, we'll evaluate your current state and give you detailed recommendations for how to reach your desired future state.
With a PPA, you'll:
Engage in an educational discussion that covers all areas of your architecture.
Receive a thorough analysis of the gaps in your organization's current security state.
Walk away with a custom report that provides recommendations for how to improve your security posture.
Best Practice Assessment
For NGFW and Panorama
For a BPA, we'll compare your current policy configurations against best practices and produce a curated set of recommendations for how to improve your security.
Plus, we'll analyze your Palo Alto Networks® deployment and measure the adoption of capabilities across your security infrastructure.
Receive a comprehensive security health check and gauge where you are with your existing policy configurations.
Create a roadmap of critical policy configurations and measure the progress of your implementation.
Leverage our tools to improve your prevention capabilities by following our recommended best practices.
Adopt the Prevention Architecture Methodology
The Prevention Architecture Methodology is a proven model to help you build a rock-solid security strategy founded in prevention. Our primary goal is to help your organization get superior security and operational efficiency for the long term.
Bottom line: We want to make sure you have all the tools, direction and assistance you need to effectively protect your organization from successful cyberattacks.
Take control of your security by implementing the full capabilities with our proven findings and recommendations.
Want to learn more about the capabilities of our innovative products? Join one of our free e-learning classes to train at your own pace.